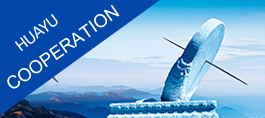 Sensor and thermometer Division

Plastic injection mould Hardware
History
Ningbo radio four factory was founded in 1967. In September 1980 for the Pacific rocket supporting work, won the congratulatory letter of CPC Central Committee and State Council and the Central Military Commission and the Ministry of machine seven. The core assembly group is rated as an advanced group of bureau level quality.
In October 1992, Ningbo Huayu Group Co., Ltd. was set up by Ningbo radio four factory, China Electronics Corporation and ICBC Ningbo branch, with a registered capital of 38 million yuan (three yuan).
Ningbo Huayu Electronics Co., Ltd. was renamed in September 1997.
January 2012 Ningbo Huayu Electronics Co. Ltd joined Ningbo Zhongce Electronics Group, as sensor, potentiometer, PCBA, transformer, power and other industry leader lay a more solid foundation.