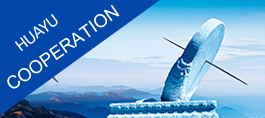 Sensor and thermometer Division

Plastic injection mould Hardware
What are the characteristics of high-precision sensors?
---
---
undefined
High-precision sensors are devices with communication and management functions, which have the functions of detecting and detecting object information and learning, judging, and processing signals. Sensors are transducers that convert physical phenomena into electrical signals. This article will briefly introduce the characteristics and applications of smart sensors.
High-precision sensors can not only promote the changes and upgrades of traditional industries, but also build new industries, which can be said to be an important part of modern information technology. Traditionally, most of the sensor output is an analog signal. No signal processing and network functions. To complete the signal processing and transmission functions, it is necessary to connect to a specific measuring instrument.
Sensors were introduced as devices that detect physical qualities (such as temperature, light, sound, etc.) and transmit output in a simple format for easy reading by the user. High-precision sensors into useful form. If the calibration is perfect, the sensor is too precise a tool. The characteristics and applications of high-precision sensors are described below.
Features of high precision sensor:
Through automatic zeroing and de-zeroing, standard reference real-time automatic contrast system overall calibration, nonlinear system errors, processing a large number of real-time data analysis, eliminating the influence of accidental errors and ensuring accuracy. The intelligent sensor system can also automatically compensate for changes in operating characteristics and environmental parameters caused by zero drift such as ambient temperature and power supply voltage fluctuations caused by drift. It can automatically convert the measurement parameter range, real-time self-checking system, data rationality analysis, automatic abnormal analysis, etc.
High signal-to-noise ratio, high resolution, with data storage, memory and information processing functions, through digital filtering and correlation analysis, noise in input data can be eliminated, and useful data can be automatically extracted. Through data fusion, neural network technology can eliminate the influence of many parameters under cross-sensitive conditions.
Strong adaptability, with judgment, analysis and processing functions. Determine the power supply and data transmission speed of each component according to the operating state of the system, so that the system operates in a good low-power state and optimizes the transmission efficiency.
More cost-effective, high-precision sensors do not pursue perfection like traditional sensor technology, but have high performance obtained through carefully crafted "crafts" in all aspects of sensor design and debugging. Through the combination of computers, microprocessors and microchips, integrated circuit technology and low-cost, powerful software are used to achieve high cost performance.
High-precision sensor technology has been used in smart grids, flood and water level monitoring systems, environmental monitoring, traffic monitoring and control, artificial lighting energy saving, and remote system monitoring and equipment failures. It can not only promote the change and upgrading of traditional industries, but also build new industries, which can be said to be an important part of modern information technology.
---