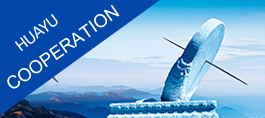 Sensor and thermometer Division

Plastic injection mould Hardware
Analysis of the future development trend of high-precision sensors
---
---
undefined
With the rapid development of the Internet of Things, the demand for high-precision sensor technology continues to increase, hoping to achieve faster, more effective, and more accurate measurement requirements.
For example, people in the past did not focus on measurement technology, but more on reducing costs. In today's economic society of "efficiency first, quality first", the old way of cost optimization has failed. We have transitioned from a world dominated by machine measurement principles to a digital era covered by sensor technology, and people's expectations for high-precision sensors have also increased. big.
On the other hand, digitalization has a positive impact on cost, quality and production lead time. One can produce sensor devices that can be used for measurements faster and faster. The development trend of high-precision sensors in the next five years will not only be more intelligent in application and more accurate in measurement, but also in the direction of faster, smaller, safe, standard, wireless applications and self-learning. With the two cores of sensor technology innovation and chip-level sensor fusion as the main line, the upper and lower industries are developing rapidly. Industry insiders believe that sensor technology will usher in a variety of application trends in the next five years.
1. The security of the application of high-precision sensor technology will be improved, and the security monitoring of things will be more sensitive. Because unsafe situations are easy to predict.
2. Autonomous sensor technology will be possible, with integrated power supply and wireless connectivity over long distances.
3. Self-learning throughout the life cycle without maintenance, modification or calibration.
4. New technologies at the chip level are emerging. Sensor fusion will become more possible as transmitters and printed circuit boards will become smaller.
5. Predictive maintenance of machines and equipment will become increasingly effective, easy, cheap, and improve uptime. Future maintenance will be based on sensors, not needs-based schedules.
6. The possibilities and application areas of robotics will be greatly increased.
7. More complex inspections are possible, technical barriers are eliminated, and more complex inspections can be completed with mutual efforts.
8. The high-precision sensor will be a highly integrated measurement module that can be quickly adjusted according to the application in use.
9. The ingredients will replace the human senses. Data collection is more reliable and continuous. Data is transformed into useful information using intelligent software and algorithms.
10. More decisions will be made based on the sensor information we collect. We won't let things take a chance anymore.
11. Become a real "smart sensor". Smart measurement devices can be created for self-monitoring, sending status diagnostics, sending to operating systems, reliable measurements and data network calibration.
12. Will increasingly provide a better understanding of our behavior. Therefore, we can set other requirements in terms of air quality, travel, car maintenance, lifestyle, insurance, energy consumption, etc.
---