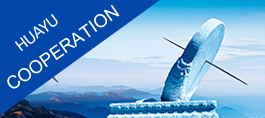 Sensor and thermometer Division

Plastic injection mould Hardware
What is a high-precision sensor and what are its main characteristics?
---
---
undefined
A sensor is a detection device that can detect the measured information and convert the perceptible information into electrical signals or other necessary formats according to certain rules, so as to meet the requirements of information transmission, processing, storage, display, recording and control. and other requirements.
The existence and development of high-precision sensors endow objects with senses of touch, taste, smell, etc., and slowly revive objects. Widely used in industrial automation, agricultural modernization, space technology, military engineering, robotics, resource development, marine exploration, environmental monitoring, security defense, medical diagnosis, transportation, home appliances and other social development and various fields of the human era. In recent years, domestic high-precision sensor applications mainly exist in machinery and equipment manufacturing, home appliances, scientific instrument systems, medical and health, communication electronics, automobiles and other fields.
In order to obtain information from the outside world, people need to rely on sensors and sensor pipelines. It is not enough to study natural phenomena, laws, and production activities based on human sensory organs alone. To get used to this situation, sensors are needed. Therefore, it can be said that the sensor is an extension of the human five senses, also known as the electric five senses.
The characteristics of sensors include miniaturization, digitization, intelligence, multi-function, systematization, and networking, which not only promote the transformation and upgrading of traditional industries, but also establish new industries and become a new economic growth point in the 21st century. Miniaturization is based on micro-electromechanical systems (MEMS) technology, which has been successfully applied to silicon devices to make silicon pressure sensors.
With the arrival of the new functional revolution, the world began to enter the information age. In the process of using information, the first thing to deal with is to obtain accurate and solid information. Sensors are the main way and means to obtain information in the natural and production fields. Particle International needs to longitudinally query the evolution of celestial bodies for hundreds of thousands of years, until a brief momentary response. In addition, various vigorous technical studies have been published that play an important role in deepening material understanding, developing new energy sources, and new materials. Obviously, it is impossible for unfamiliar sensors to obtain a large amount of information that cannot be directly obtained by human senses.
The obstacles of many basic scientific research are mainly the difficulty of obtaining target information. The emergence of some new mechanisms and high-sensitivity detection sensors often leads to the fragmentation of this category. High-precision sensors have penetrated into industrial production, world development, marine exploration, environmental protection, Extreme areas such as resource inquiry, medical diagnosis, bioengineering, and even cultural heritage protection. It's no exaggeration to say that sensors are essential to almost every modern project, from vast spaces to vast oceans to cluttered engineering systems. It can be seen that high-precision sensor technology plays an important role in developing the economy and promoting social progress.
---