3/4" High Current Snap Action Thermostat Series【KSD301C】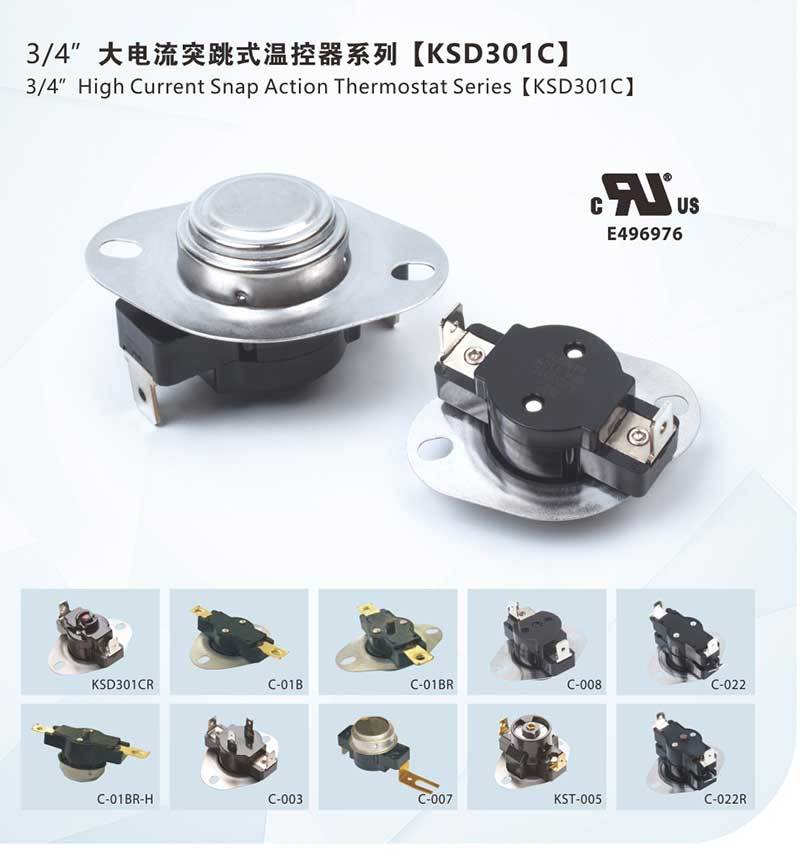 KSD301C SERIES is 3/4" (19mm) bimetal temperature controls.The snap action of the temperature sensing bimetal disc provides high-speed contact separation, resulting in exceptional life characteristics at electrical loads up to 45 amps at 250VAC.
A wide variety of terminal and mounting configurations are available for maximum design flexibility.
Available with an exposed or enclosed bimetal disc for either increased thermal response or protection from airbome contaminants. Available with automatic and manual reset SPST(Single Pole, Single Throw) or automatic reset SPDT (Single Pole,Double Throw) switch configurations.
Approval: UL CUL TUV CQC
Applications: Heating and ventilating equipmeng,Water heater,Dryers Vending machines,Air compressor,Furnaces

WeChat

QR code